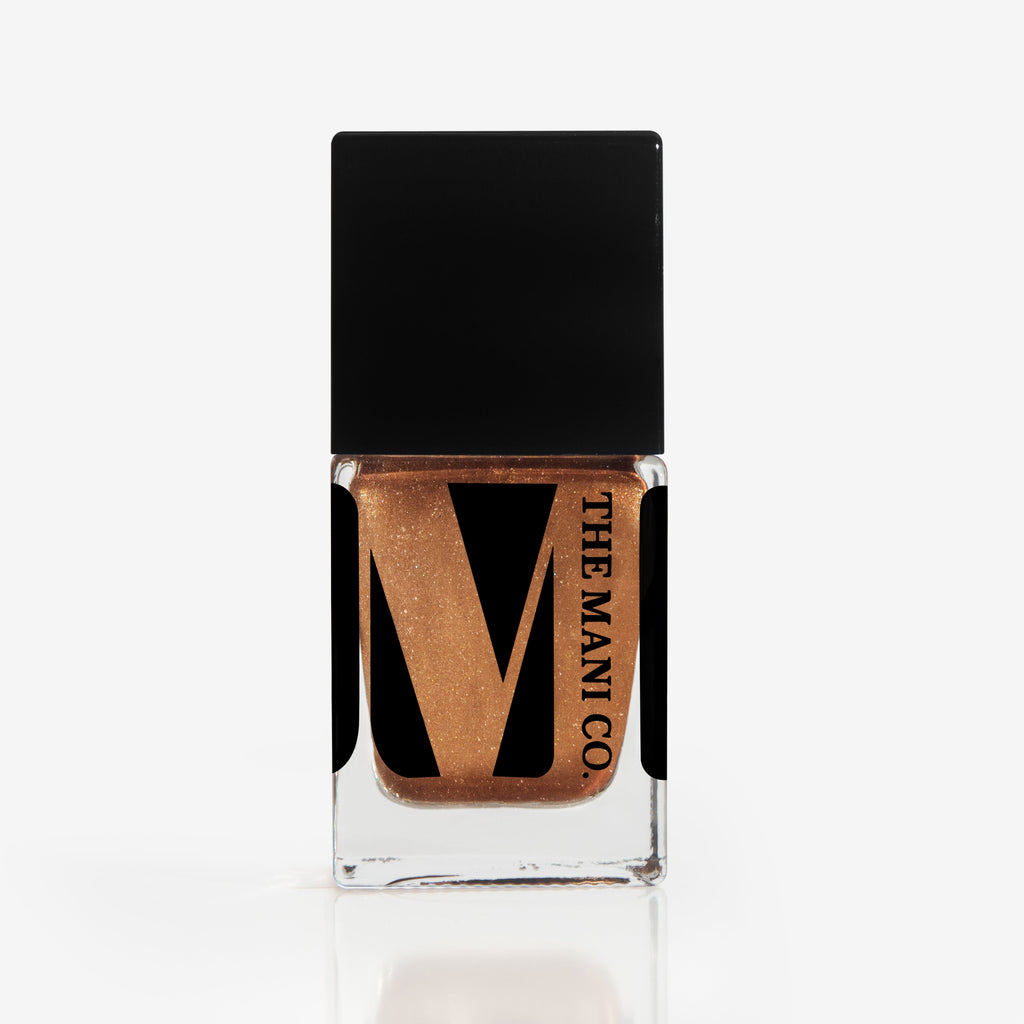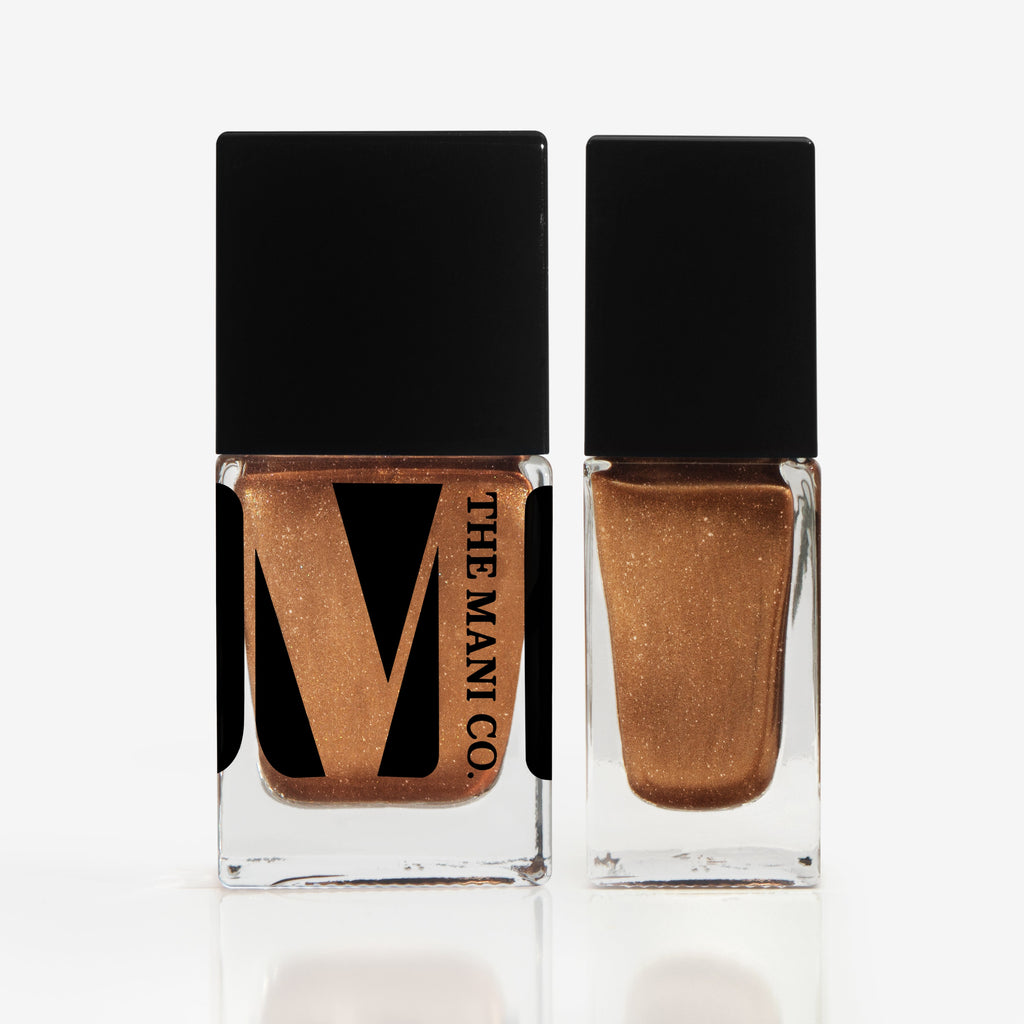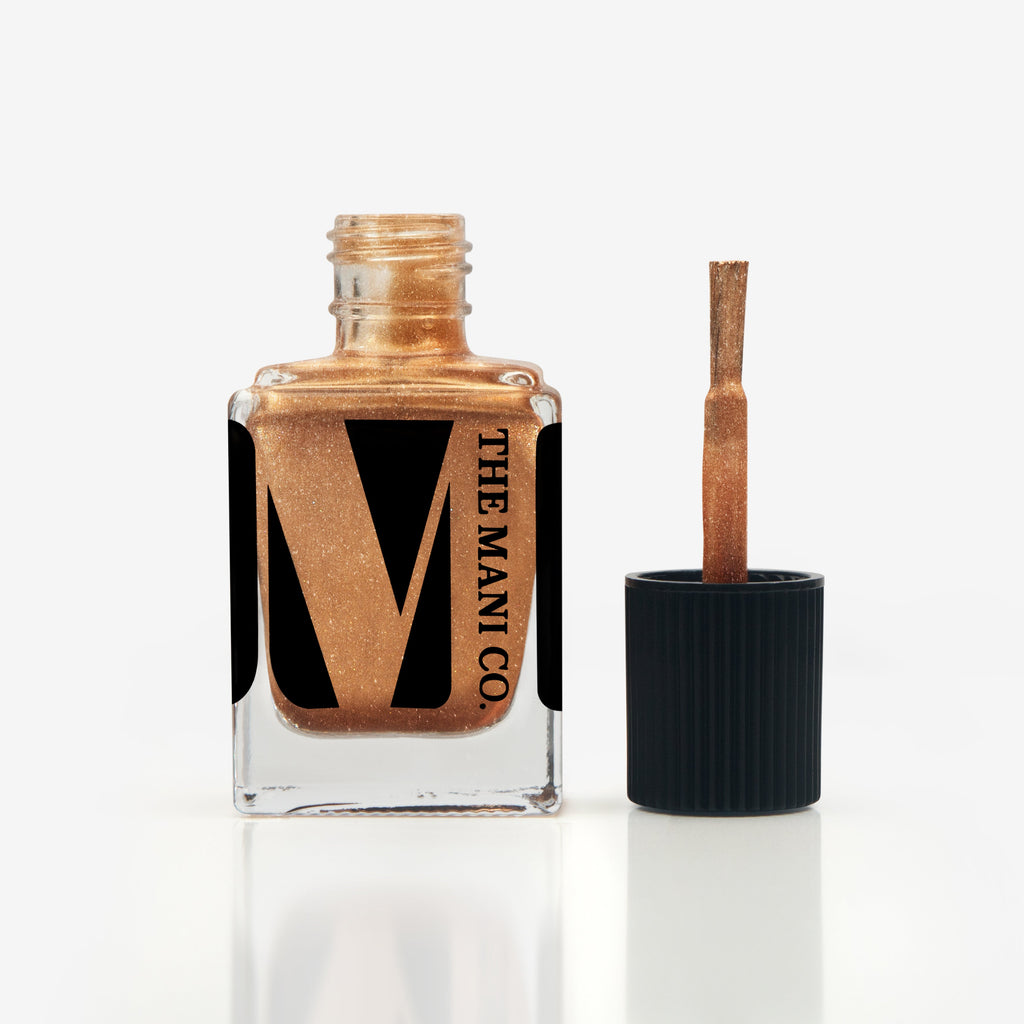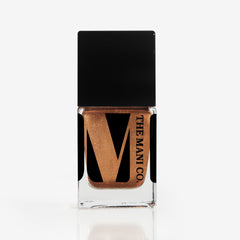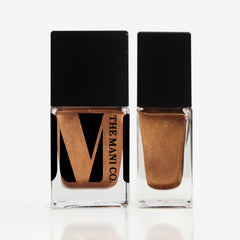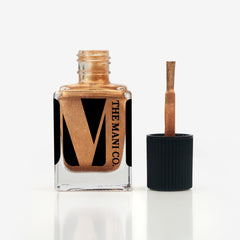 I AM VICTORIOUS
A wise woman once sang, "How you gonna win, when you ain't right within?"
It is all about mindset. It is the most important factor in achieving your goals and dreams.
Let go of the thoughts that don't make you strong. Practice this. Work on it daily. Your most important moments come from your bravery. Go forth & conquer you powerful alchemist! Doo Wop.
Affirm: "I am destined for success in all things."
Our

UV free, 

gel-like nail polish hardens and cures with natural light for up to 10 days of wear.
Mindfully made in the USA without the following ingredients: formaldehyde, formaldehyde resin, toluene, camphor, DBP, xylene, parabens, animal products, phthalates, and fragrances.
.5 fl oz - 15mL
Color description: a copper & gold blend with subtle shimmer in the light